British Rallycross 2021. So I was all ready to make this kind of post late 2020, but as we all know lock down 3 happened so it was all a bit of a false start. However, now that the new world that is full of masks, vaccinations and social distancing things are a little different. I like many in my industry have been hit hard over the last 12 months so it was with great excitement (a bit like a kid on his way to see Santa!) that I headed to the Motorsport UK British Rallycross 5 Nations Trophy media day at Lydden Hill. I'm not normally excited about media days as they are slow fairly uninteresting affairs that allow the championship to invite VIP guests and get some nice pictures of them to promote the coming season. This year it felt very different.
There was a great turnout from across all classes. There was also a test session in the afternoon that attracted interest from BTRDA drivers as well. New and old faces, smiles and most importantly rallycross!
For me just to be out working in the paddock and trackside was a treat. There was one real surprise in particular, but more of that later!
Its all electric
I feel I also now ought to address the elephant in the room here. As mentioned earlier it was a real surprise to me. There's been much talk over recent years about electric rallycross. I must admit, like most I for one wasn't at all enthused by it. But here's the kicker I made that decision with actually seeing one in action. Guess what? I'm a fan now.
Of course they are quiet, but that's just about the only difference. In all other aspects its a supercar. They have the same performance, the same it looks and it behaves the same on track. Speaking more about the UK her, but it might just be the saviour for racing in this day an age of sound level restrictions. All I am saying is just give it a chance go and see it in action. If you still don't like it after watching some real racing. That's an informed decision, which I for one will respect. If its the noise you crave then maybe fit your car with a straight through exhaust and just drive through the Dartford tunnel until you get bored! That's all I am going to say on the matter, for now.
In Conclusion
Just to wrap this up I have three things to point out.
I also have a new favorite livery for the British Rallycross 2021 season and its Andy Scotts
2. It was great to see Kevin Proctor back in a rallycross car if this is any indication the coming season will be not only be hard fought but also massively entertaining to watch.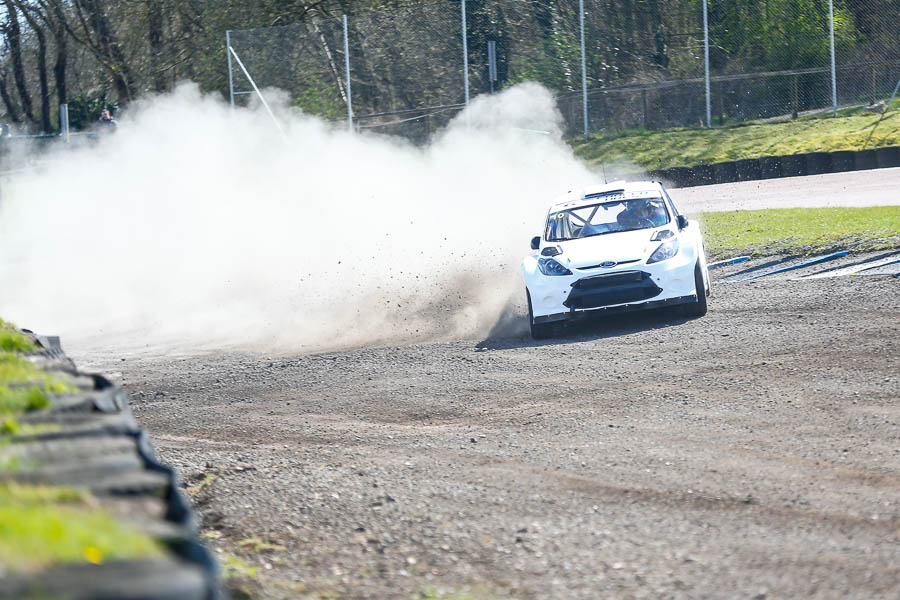 3. In Conclusion during these turbulant times I have a solution. To pick yourself up all you have to do is look at a picture of James Harrolds Retro Beetle doing anything on track. Its sure to bring a smile to your face, it did mine! Just what the doctor ordered.
So the count down until round 1 is well and truly on, for both the British Championship and BTRDA. There's a sense of normality making a come back. I'll be there on 29th and 31st May at Lydden Hill just to make sure. If your after any images just get in touch