For the first time in nearly 7 years British Rallycross at Knockhill was back. The full weekend of racing didn't disappoint. Its one of my favorite tracks to work at. What follows is by no means a race report there are other sites for that, such as The Checkered Flag for example. Here are a few frames that I like.
Same car different days and different drivers, has anyone else seen the film Christine? Just saying…
Moving onto Sunday and the beautiful Knockhill Circuit was bathed in sunshine.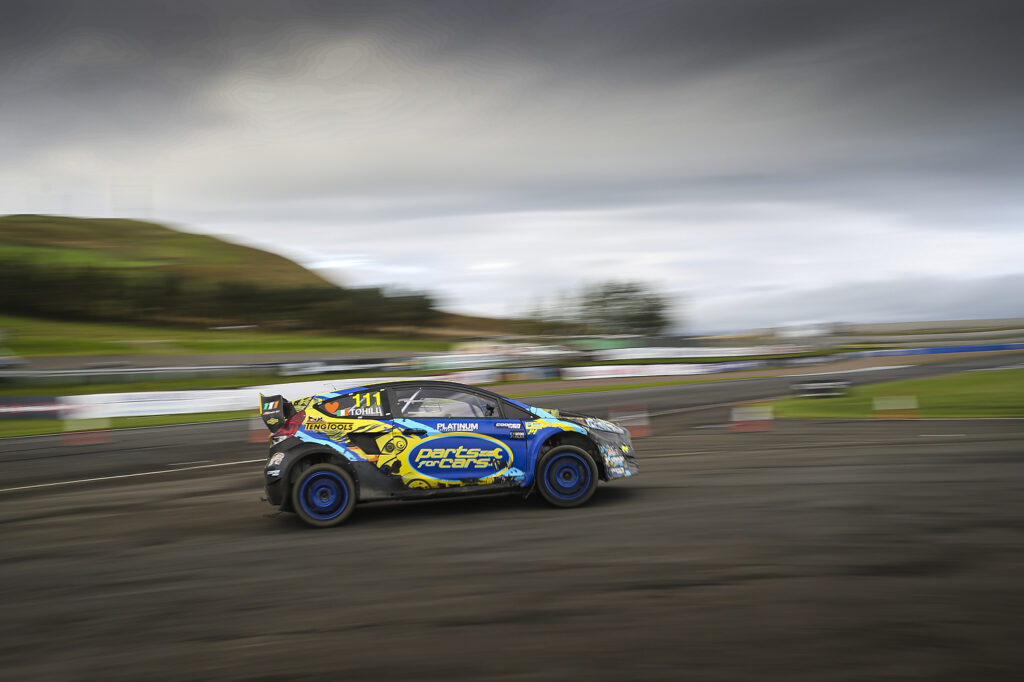 Its back to Lydden Hill in Novembver, literally for racing and fireworks!